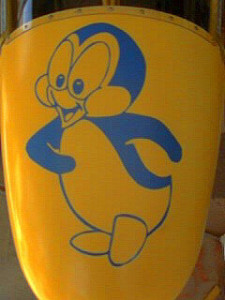 While attending a fly in at Heber Airport in Utah my wife and I saw several planes with fancy artwork adorning various structural members.  Some were in such detail that it looked like they had been commissioned to be painted by, how shall I say, a real artist.  Well not to be outdone!!! this is what we came up with. It seems that I ordered the Rotax 912, mounting hardware, and Brs 1050 just as the company was changing hands. The 3 to 4 week delivery time I was promised went to 8 months to get the order correctly delivered. In the process I was wondering if the plane would ever fly, so the decision was made, the nose art was to feature a bird that can't fly and one that could be painted on with a stencil.
I spent last weekend cutting on a piece of contact paper making stencils and then trying to figure out how to transfer them to the fabric on my plane.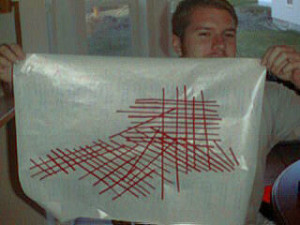 After cutting the contact paper we had to stabilize the pieces so that we could pull off the backing paper and press the stencil on the fabric.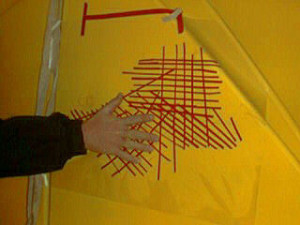 Rubbing the contact paper stencil on the vertical stabilizer. After the stencil is rubbed down the red tape is removed carefully to leave the small parts of the stencil in place then it is masked around and painted.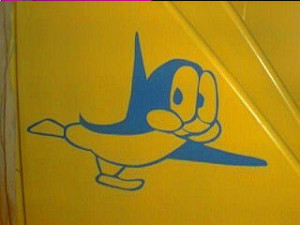 Ended up with this image on both sides of the vertical.